Ingela's Next Yoga Adventure:
YOGA HIKING BIKING SWEDEN
ADVENTURE 2023
YOGA HIKING BIKING SWEDEN ADVENTURE 2023
A 13 Day Adventure with Ingela Abbott, June 26 – July 8, 2023
Do you want something fun, new and exciting to look forward to?
Join Ingela for an Experience of a lifetime to her home country:
the Land of the Midnight Sun.
– Hike above the Arctic Circle under the Midnight sun, trek to Troll Lake with reindeer and drink out of crystal clean streams.
– Do yoga on a private island in the Stockholm Archipelago, kayak in the Baltic Sea, and enjoy a Swedish sauna followed by an invigorating dip in the sea.
– Bike on quiet country roads with few cars, relax on white sandy beaches and enjoy freshly baked pastries from the local bakeries.
Our adventure starts right above the Arctic Circle where we will hike in expansive alpine scenery with reindeer and peaceful solitude, breathing in fresh arctic air, and drinking freely from life-energizing rivers.
Learn about the Lapland Sami culture and experience the healing and rejuvenating effect of a traditional sauna with a dip in a crystal clear lake.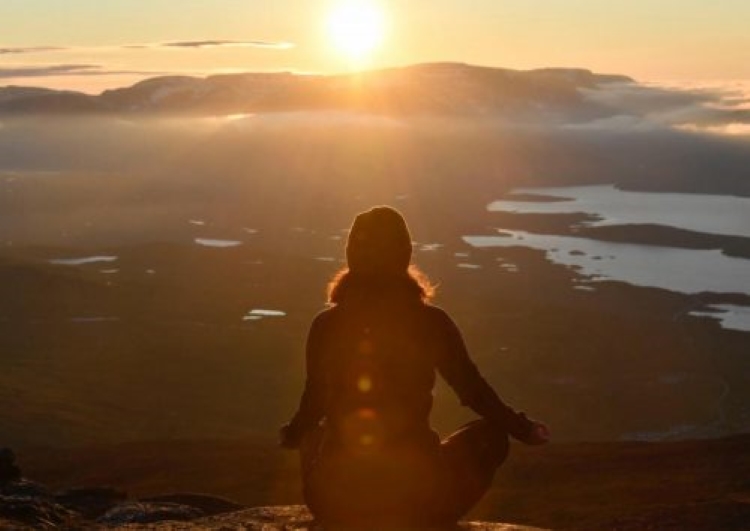 Start each day with dynamic and heart opening yoga and end with soothing restorative poses.
Our Swedish cooks will feed us delicious gourmet food, fresh fish and home baked bread daily.
After 5 days above the Arctic Circle…you will travel South by train and do yoga on our own private little island in the Stockholm Archipelago, midst 28,000 islands!!!…without cars and just the Baltic Sea surrounding us with a soothing breeze and gentle waves.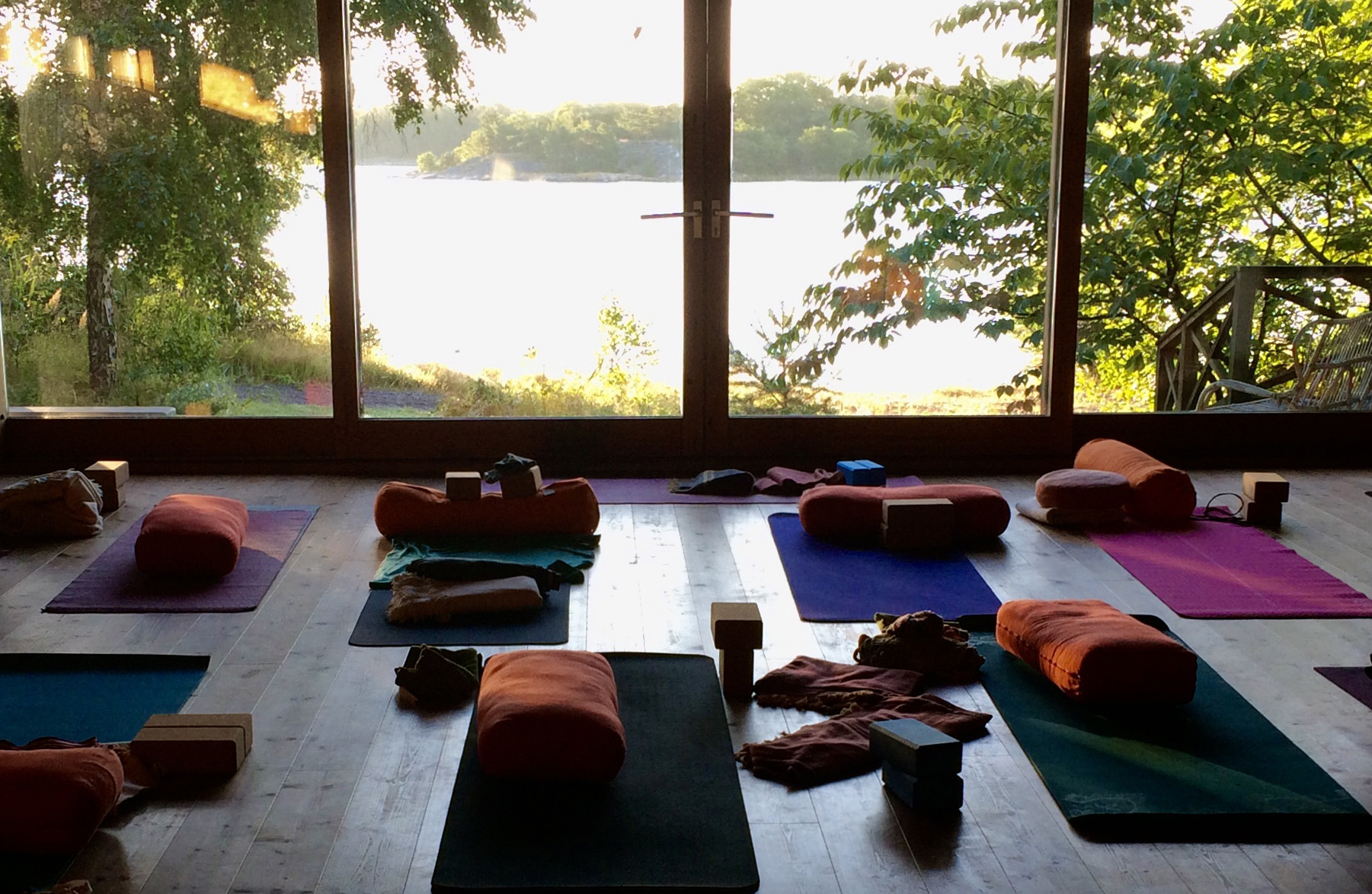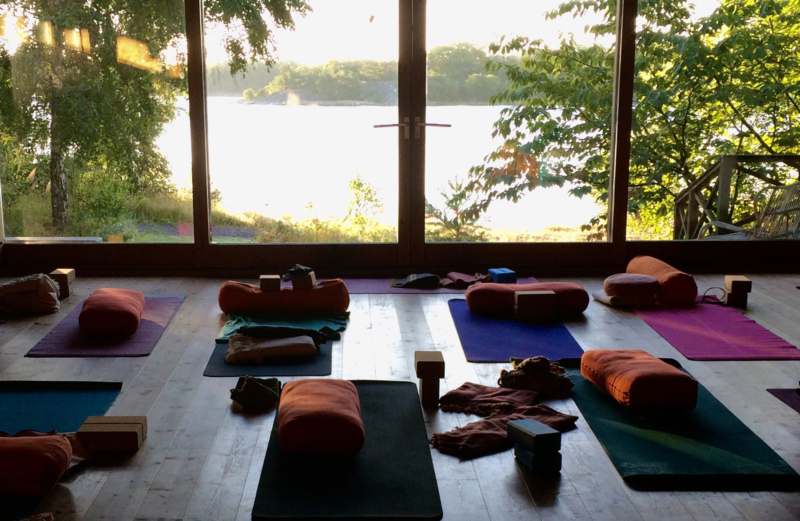 In the evening warm up your bones in Swedish sauna. Experience total tranquility while exploring the depth of yoga with breath, gratitude and expanded awareness, moment by moment… Between yoga sessions you can Kayak the shores or relax on the beach with a book.
After Idöborg, take a foot ferry to Utö; a larger island, where you can enjoy the freedom of biking with few cars, along sweet country roads, with small farms, old churches, white beaches and great restaurants and bakeries!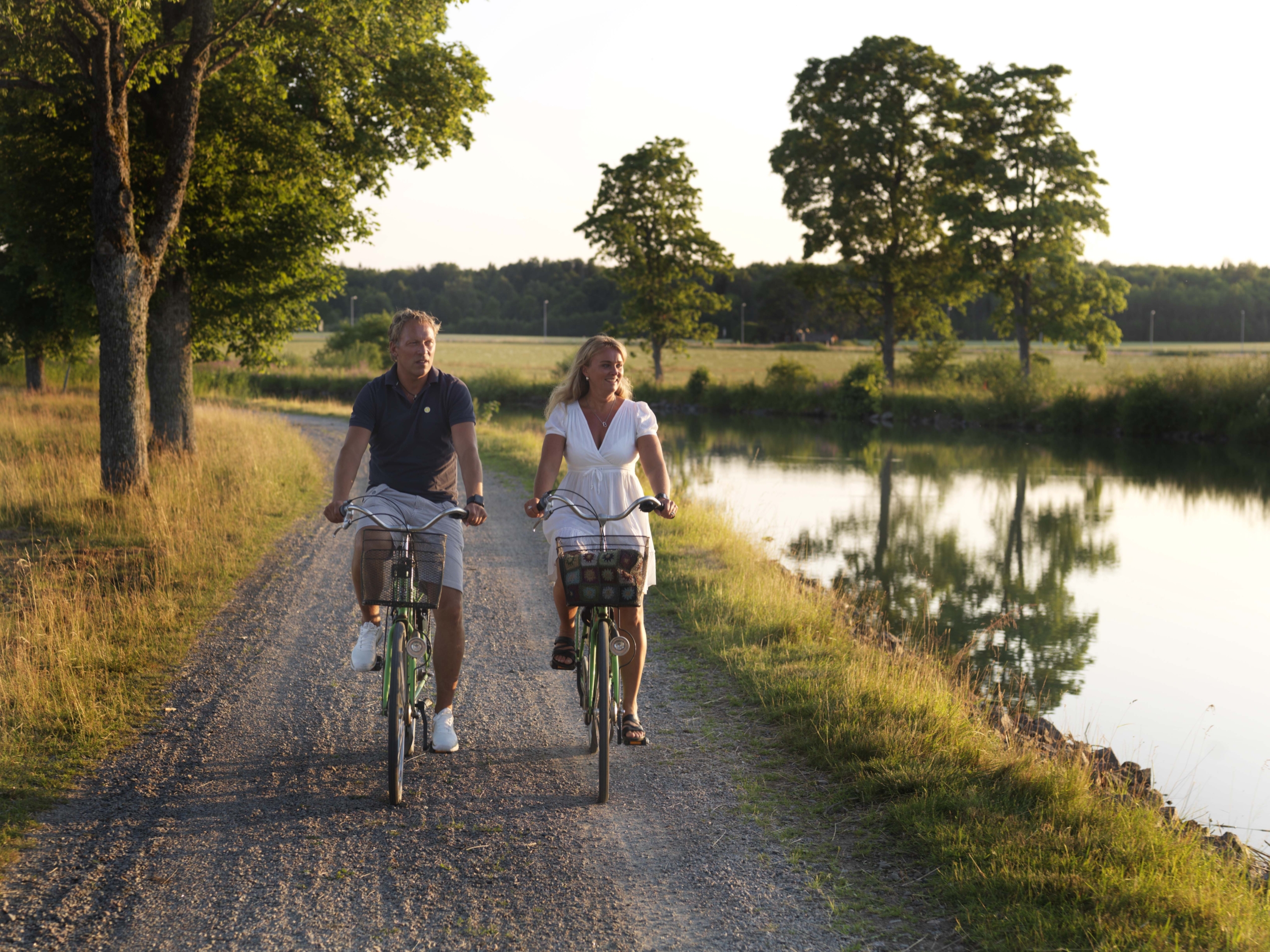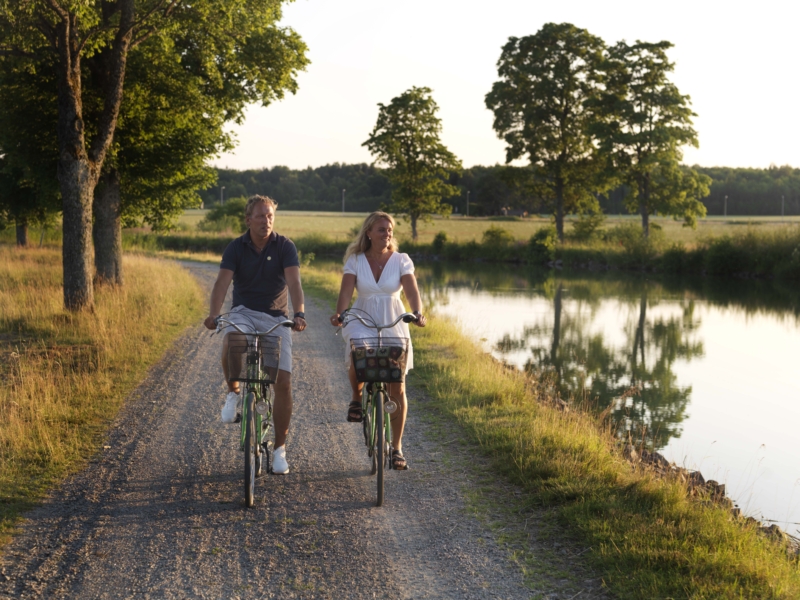 On your last day in Sweden, visit one of the most beautiful cities in the world,
Stockholm, sitting on 14 islands, connected with 57 bridges,
700 hundred years old churches, buildings and stunning beauty and history!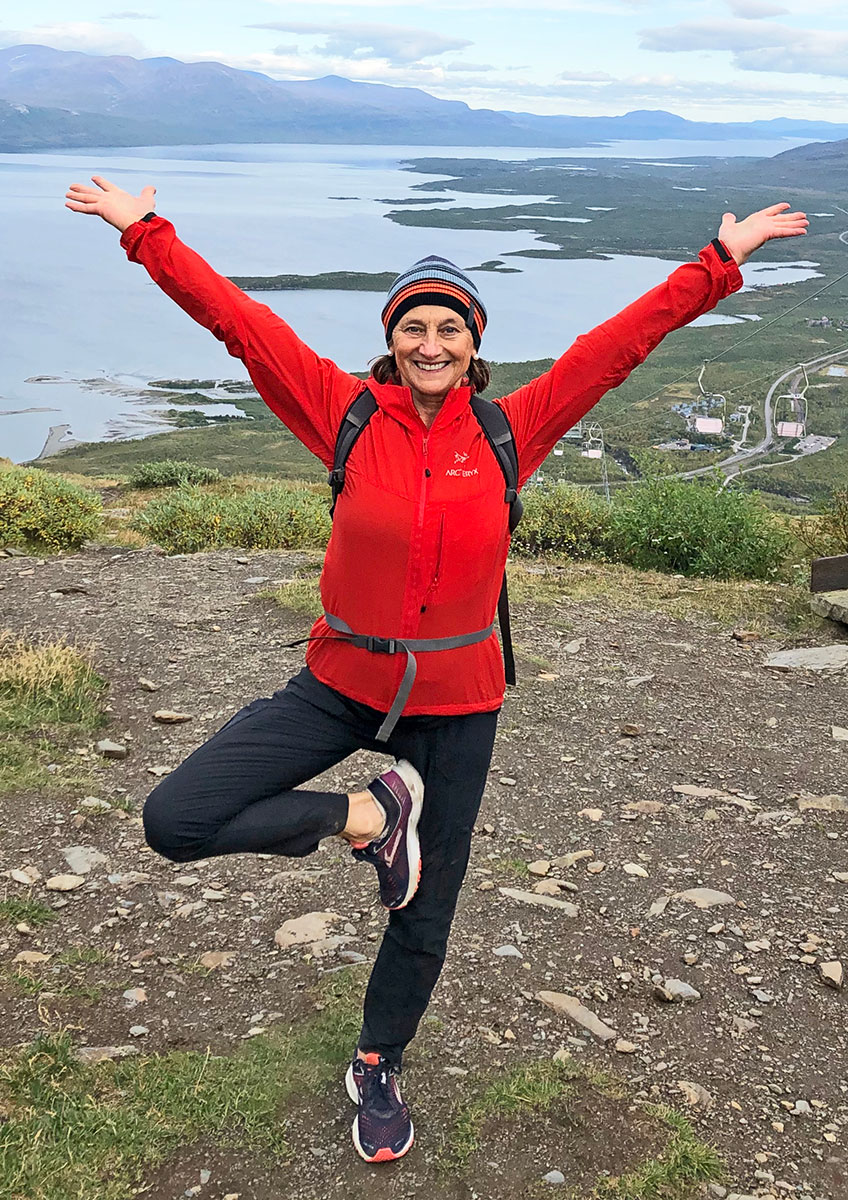 Ingela is looking forward to share her love of Sweden with You!
For more information about Ingela, click here.
Book your Sweden 2023 Adventure Here
The fee is for shared occupancy.
Refunds only available if your space can be filled from the waitlist.
Flight Preparations:
Fly into Stockholm- We will meet at Scandic Continental Hotel at 3pm on June 26th, with a welcome drink and dinner at 6pm.
Plan on leaving Sweden on July 8th. Or add a few extra days on your own.
Icelandic Air has some of the best prices, easy transfers, and times for departures. If you're planning on checking your luggage, make sure the price includes baggage fees.
You will receive more details and a full itinerary after you pay your deposit!