Ingela Abbott
inspiring – dynamic – encouraging
Ingela Abbott
inspiring – dynamic – encouraging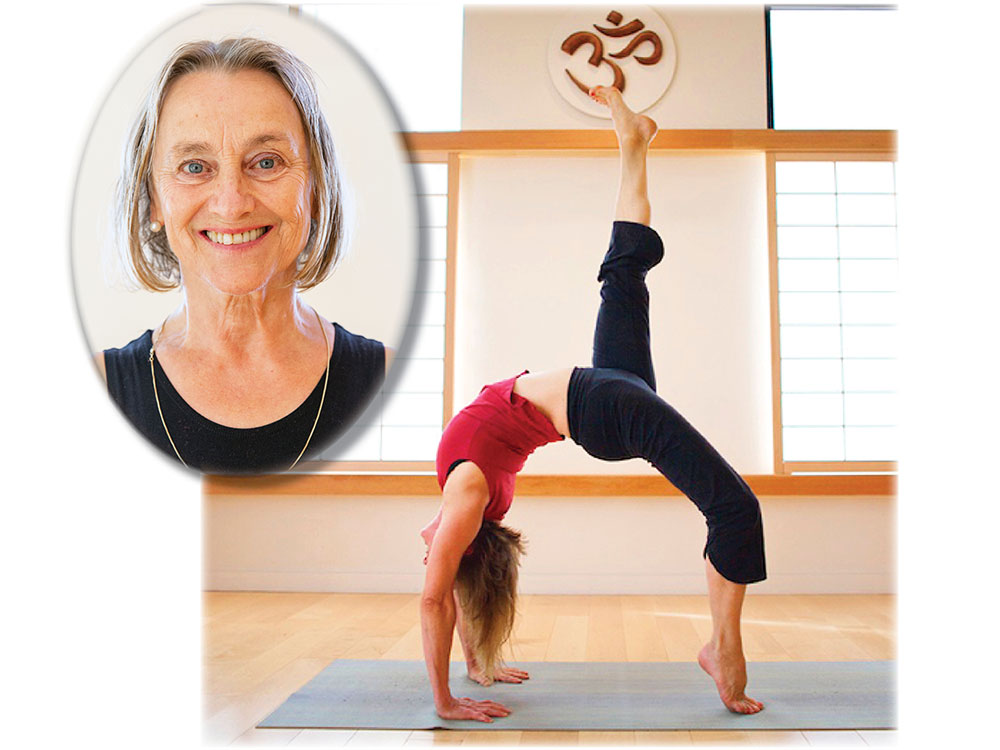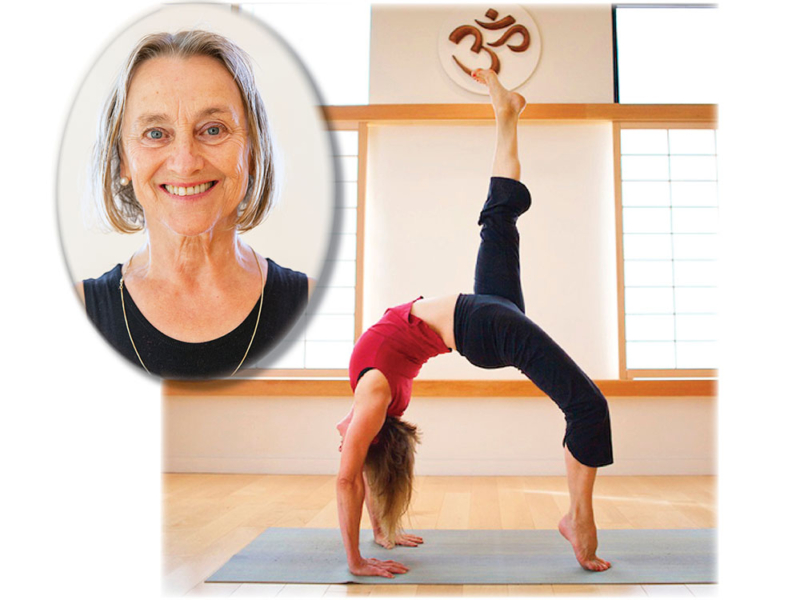 I am the founder and director of Yoga Northwest, which has been a great adventure for over 40 years; a pursuit in making Yoga accessible to everybody in our community, in a simple effective and inviting way. Since I started teaching Yoga in Bellingham in 1979, over 7,000 people have learned to do the dog pose, stand up straight and breathe deeply with Yoga Northwest.
I love Yoga and feel grateful for what Yoga has made of my life and love to share this precious gift with others. Yoga has been my best friend, coach, counselor, healer, and guru for 50 years through many challenges, helping me transform in a positive direction with faith and courage.
For 40 + years I have taught Yoga and every class is a fun adventure, seeing how I can take my students on a journey of discoveries into their own hidden abilities and full potentials; helping them be the best they can be and open up to life fully.
I love to help people become more aware and mindful in how to use their bodies in the most healthy and happy way in the Yoga poses, but also in their daily lives, to help enhance their athletic activities and work habits. I also love to take my students on an inward journey of self-realization; helping them connect with their inner wisdom, through the ever-changing dance of life; finding harmony, in all relationships with themselves, with others and nature.
I was first introduced to Yoga as a teenager in my home country, Sweden. It was love at first sight and I knew I had found my path. At the age of 19, I left Sweden with adventure in my blood to travel the world. After hitchhiking through the Sahara desert, and crossing Russia on the Trans Siberian Railway… I ended up in Japan, where I lived for five years, teaching English and studying Japanese pottery. I did Yoga daily, following the course outline in Light on Yoga by B.K.S. Iyengar, the "Bible of Yoga."
After doing Yoga with a book for five years, I traveled to India to study personally with Mr. B.K.S. Iyengar. He was my first Yoga teacher. It was like following a handbook on how to play the violin and then going straight to Yehudi Menuhin. It was a scary experience, but also an inspiring adventure! For two months I studied at the Iyengar Yoga Institute in Pune, taking classes and practicing privately together with Mr. B.K.S. Iyengar, Guruji, for six hours a day. I feel very grateful that I had the opportunity to study with a master back in the seventies before he was world famous and the classes were small and intimate. It was a transforming experience and sparked in me a desire to embrace the practice of Yoga for life and to share Yoga with others. Since my first visit to India, I have returned eight times to study personally with Guruji and his daughter Geetaji.
What I love about Iyengar Yoga is that it is always evolving and refining as an alive art of life. For the last 40 years I have taken close to 100 workshops and teacher trainings with some of the most advanced Iyengar Yoga teachers from around the world, which has kept my practice and teaching fresh, inspiring and ever deepening. In the mid-eighties, I was one of the first 50 teachers in this country to be certified personally by B.K.S. Iyengar, and in 2005 I passed the 6th level of certification, the Senior Iyengar Certificate, held by only two teachers in the Northwest. I have served as an assessor in the Iyengar Yoga Teacher Certification system since 1993.
To backtrack…In 1979 I ended up in Bellingham, which felt like home away from home, with mountains, water, and islands. For the first eight years I taught 10-12 classes weekly bicycling around town with my Yoga mat and "ghetto blaster" giving lessons at Western Washington University, health clubs, Lairmont Manor, physical therapy, chiropractic clinics and the county jail! That was an adventure!
In 1987 I opened Yoga Northwest. It was a dream come true to create a community center of Yoga, where I could offer a wide variety of classes, with a wide variety of teachers to a wide variety of people! And, I also wanted to create an inviting space for world-class Yoga teachers to come and inspire us with Yoga from the source.
I know I will do Yoga until death do me part, but I don't live to do Yoga, instead, I do Yoga to live. Yoga is the foundation for my life, giving me awareness, courage and wisdom to pursue all I love to do, like being a mother, teacher, business owner, friend and community member, as well as being able to enjoy outdoor activities like running, biking, hiking, skiing and kayaking with ease and grace. It's out in nature that I feel closest to the great mystery of life!
So, my passion for teaching Yoga is not just to help people touch their toes and stand on their heads, but to help people open their hearts to life fully, moment by moment… mindfully, joyfully, and soulfully!!
"Yes! I love every part of it. Ingela's classes are dynamic, encouraging uplifting, challenging, fun, liberating, well organized and friendly. The class meets my needs and opens my world to a greater understanding of life and of myself." –Marie Claire Dole