Our intro classes are designed to give you a fundamental course in dynamic Iyengar Yoga
to help you get a good start to our on-going classes.
Our next Intro Series with Kerensa:
April 30 – June 11*
on
Saturday, 10:30 – 11:45

AM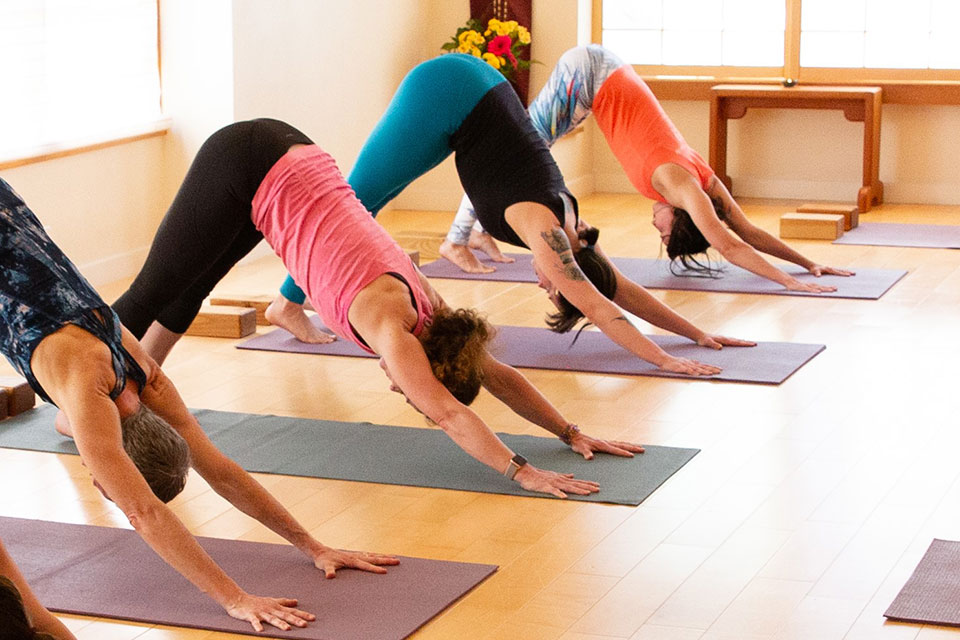 Our 6 week Intro sessions are for:
Students who are new to yoga or new to Iyengar Yoga;
Or for students of yoga who would like a refresher course.
Our 6 week Intro will:
prepare you to join our regular dynamic yoga classes
teach you basic poses for balance, strength and relaxation
teach you how to adapt your yoga poses using your household items as props to accommodate any physical limitations
help you learn to modify poses to accommodate any injuries in back, neck, knee or shoulders
help you get a new start with a safe, nourishing and invigorating practice of Iyengar Yoga.
Each class will build on the other to help you do the poses in the most safe and beneficial way.
It is important that you participate in every class to get the most out of this Intro Series.
You will receive a recording of each class to practice during the week.
If you miss a class, you can still get a recording.
There are no makeups for this series
You will need a yoga mat, 2 blankets, a belt (In Studio & Zoom) and 2 yoga blocks (Zoom only).
10% off props from our boutique.
Get 10% off your first 10 – Class Pass after the 6 week Intro Series.