Meg Sutton
skillful – intuitive – radiant
Meg Sutton
skillful – intuitive – radiant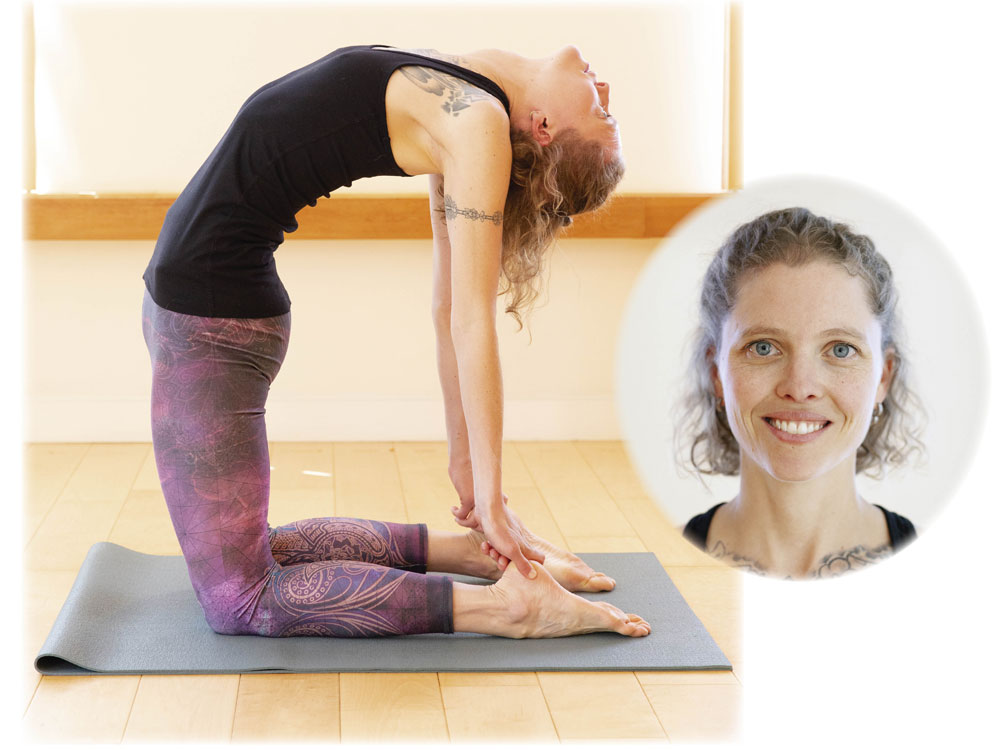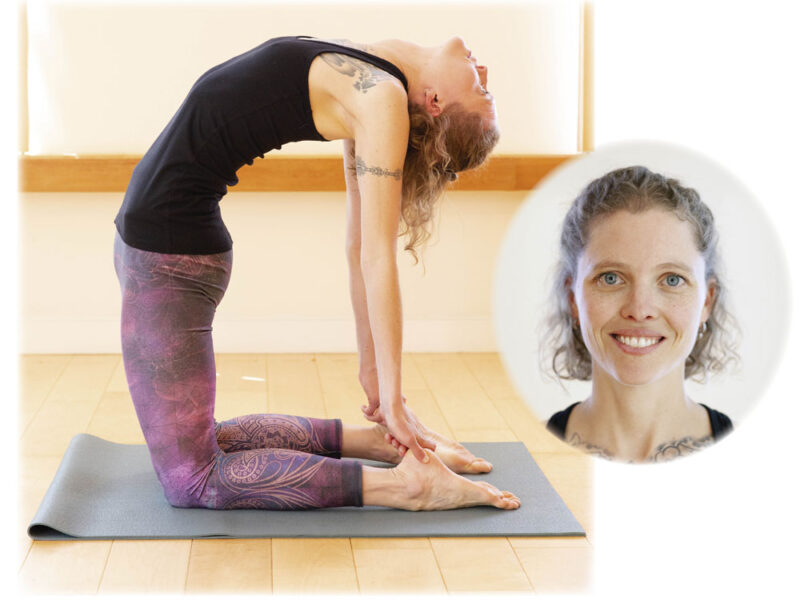 I discovered yoga in 2001 when I was studying dance at Cornish College of the Arts in Seattle, WA. My first yoga class was intended for all majors and didn't require any previous experience or skill. As a young dancer, I was trying to "make it" in a sea of very competitive and driven dancers. Taking this yoga class was an act of liberation for me, an opportunity for me to embrace my body and my mind exactly as I was, without feeling any dread of not being good enough. I let myself be transformed by the climate of the yoga classroom and the teacher's continual invitation to listen and to be one's self fully, presently, and honestly.
After that, I knew I wanted more. I enrolled in a teacher training at Samadhi Yoga in Seattle where I dove head-first into the esoteric and mystic roots of yoga philosophy. We poured over the Yoga Sutras, The Upanishads, The Bhagavad Gita and other early yoga texts. We studied Sanskrit, chanted, and did rigorous asana practices. I loved the personal challenge and intensity of this program, but I was not yet ready to settle into a teaching career.
In 2004 I moved to Bellingham to finish my undergraduate degree in Body Studies at Western Washington University's Fairhaven College. That's when I found Yoga Northwest. To be quite honest, I was terrified of Iyengar Yoga. To me, it was the Royal Ballet of yoga, and I did not want to subject myself to the pains of perfectionism again. But there was something very different about Yoga Northwest that continually drew me in. So, with reflection as my sword, I set out again, to find the teacher within myself. I threw perfection out the window and replaced it with practice. Practice, practice, practice – open-minded, thoughtful, and honest practice. It was the beginning of a new era, and I was very excited to share this healing work with others! I began a teaching apprenticeship with Ingela in 2005 and starting teaching at Yoga Northwest in 2006. In 2008 I completed my Iyengar Yoga Certification.
Over the past several years of teaching, I have become increasingly interested in using yoga to help people recover from injury and return to their healthy, active lifestyle. For this reason, I went back to school to become a licensed Physical Therapist Assistant (PTA) and have been actively combining these two disciplines in my teaching to offer students a safe, effective, and fun practice that supports their body on every level! Whether I am teaching at Yoga Northwest or working with patients at Oasis Physical Therapy, I fully enjoy the challenge of working with each unique person and helping them find peace and harmony in their body and being.
Finally, as a mom of two young children, yoga keeps me grounded and strong – ready to meet the  challenges of taking care of two very, busy little bodies each and every day.  Being a parent, in many  ways, is like being a devoted yoga student ‐ it also requires endless practice and unending  reflection….and it's probably one of the hardest things I will ever do! Eden and Owen, my daughter  and son, share the same birthday – two years apart – they are  the loves of my life!
"Meg's teaching is soothing, encouraging, and motivational.  Always uplifting and positive. Saturday morning class is like my church for the weekend!" -Alison Fykenid
"Meg always meets my specific needs – she knows my limitations and helps me adjust accordingly.  I always leave her class with a spring in my step and an open heart."– Carole Gainor