Kerensa Wight
lighthearted – intentional – dynamic
Kerensa Wight
lighthearted – intentional – dynamic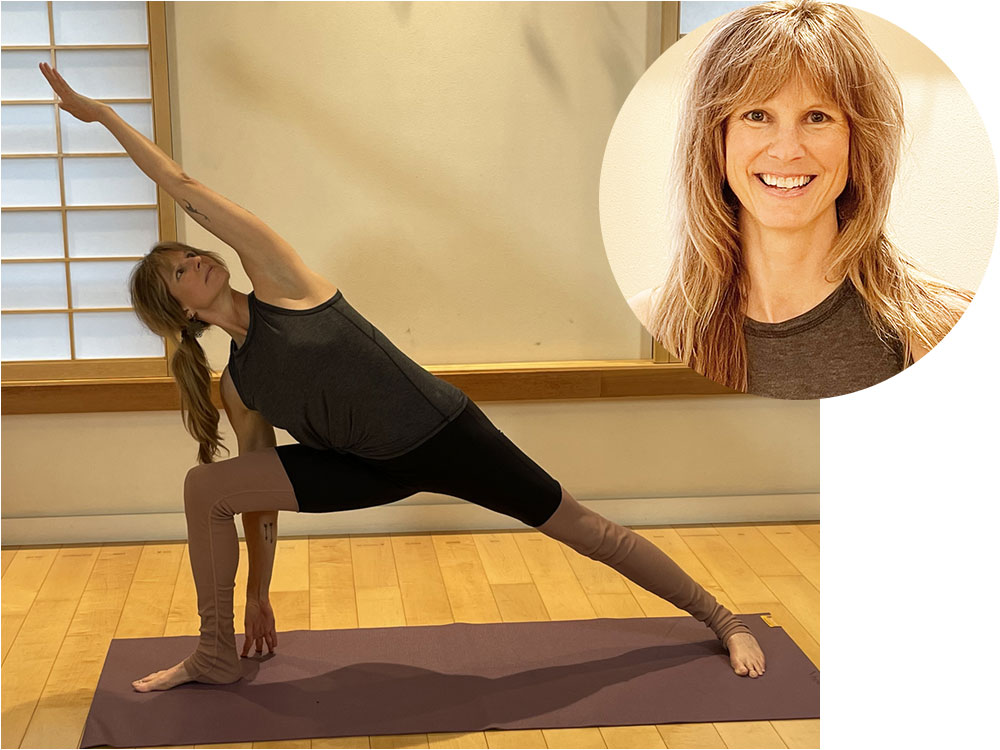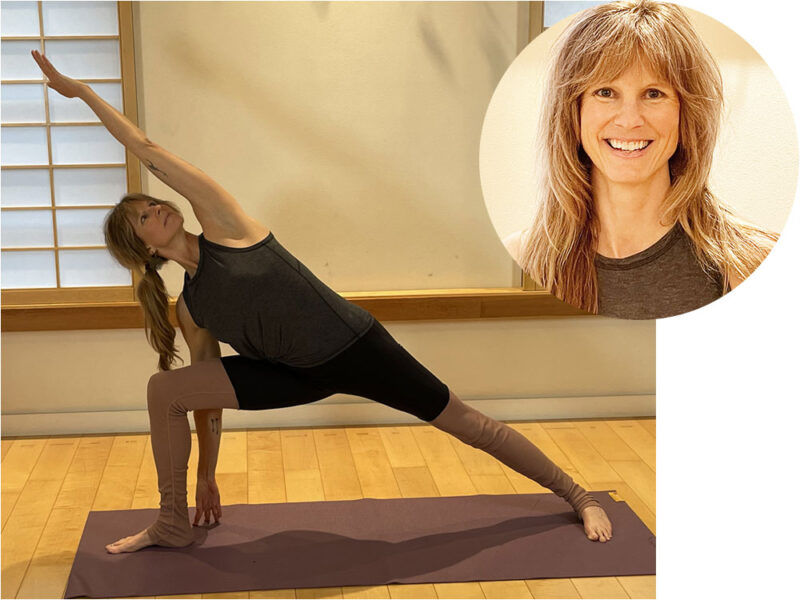 "It is through your body that you realize you are a spark of divinity."
–BKS Iyengar
As a dedicated student of yoga, I have discovered that yoga is a journey. It is a practice, not a perfection.
My yoga journey began in 2003 as a casual physical practice. I dabbled in various types of yoga in several small studios around the Seattle area. I was inexperienced compared to other seemingly well-defined yogis around me, but was instantly gratified by the feeling of moving and extending my body. The tipping point was when I discovered a yoga teacher at an unassuming local gym – she had the knowledge, grace and a sophisticated, mindful presence which introduced me to the importance of a good teacher … someone to guide you through the dense teachings of yoga as a foundation for a more fulfilled existence.
By 2010, I was married, had two young sons, quit my career in the music business, and relocated from Seattle to Bellingham. I came upon Yoga Northwest and knew nothing of the Iyengar method, but was immediately magnetized. It was yoga broken down to its basic levels, so you could build upon that knowledge, without risk to injury, and understand its purpose with how it relates to the human body and mind. It was the Iyengar method which taught me I had the power to use my body … with alignment, with action, with breath, with intelligence … to create freedom in my body, in my mind, and in my soul.
I've studied with Ingela at Yoga Northwest since 2010, started an apprenticeship under her guidance in Fall of 2019, and completed her teacher training in October 2020. Her wisdom is vast and I have gained a great awareness about anatomy, asanas (poses), pranayama (breath), and yoga sutras (threads of wisdom) from her and the other YNW instructors. I've attended multiple workshops at Yoga Northwest, as well as visited other studios locally, and while traveling, to absorb the teachings and wisdom from others. Just recently, I became a member of IYNAUS and was able to attend the Autumn Sangha with Abijata Iyengar (granddaughter).
Beyond yoga my interests include trail running and/or hiking all year round, snowboarding in the winter, paddleboarding in the summer, traveling wherever & whenever, the beach, cooking, crafting/sewing, reading and general hangtime with my family.
As a student of yoga, I am still learning and implore your patience as I dive into the unknown world of teaching but am grateful to share what I have observed and thank you for joining me on this journey.
I really enjoyed Kerensa as a teacher! She was clear and demonstrated poses in an easy to follow way. – Anne V.