Workshops

and Special Events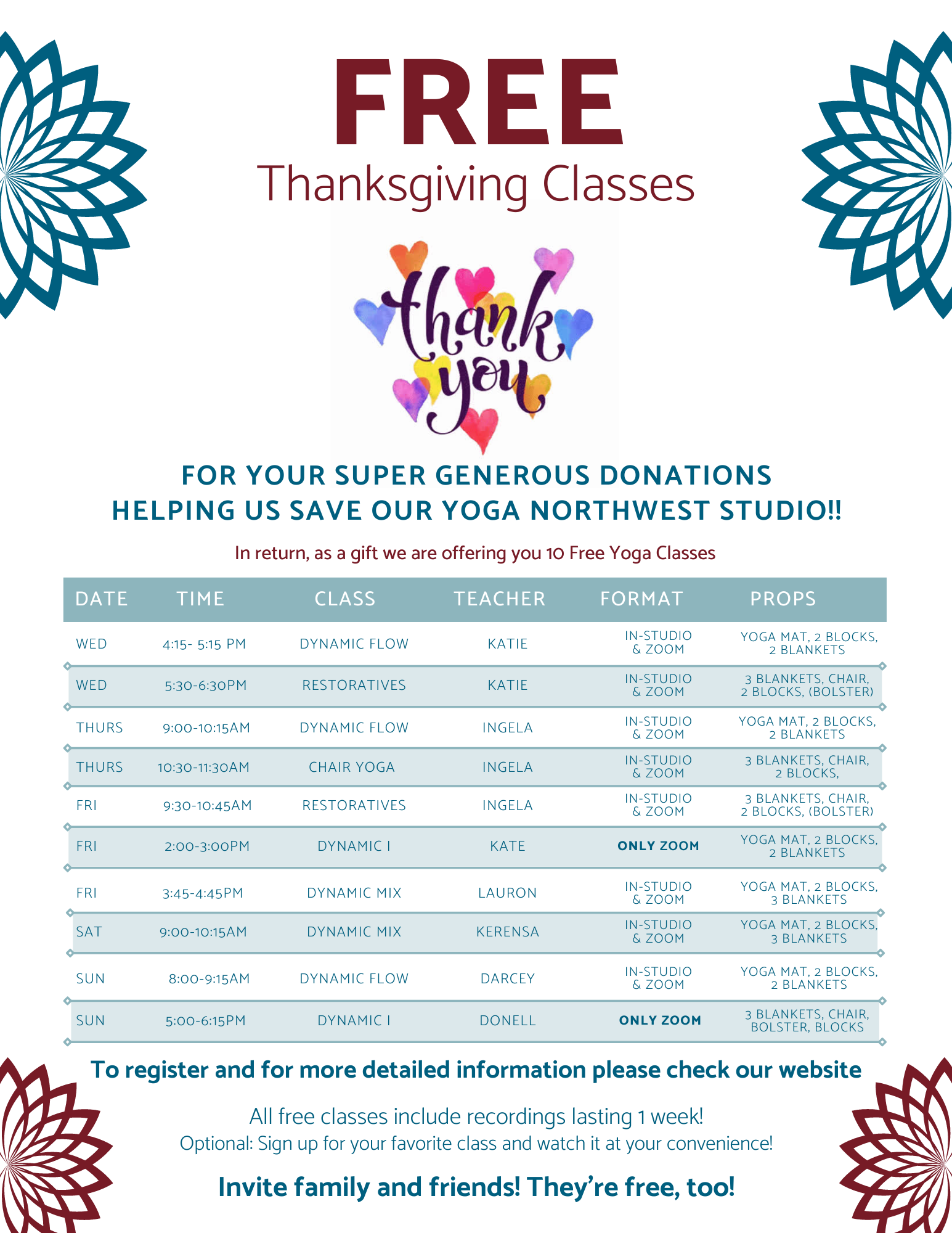 Additional Information
Registration for all Free Classes starts 11/23
Everybody must register for our Free Classes –

NO DROPINS!!

All In-Studio Classes require proof of vaccination and face masks (12 people max)

All Classes will come with a complimentary recording lasting 1 week

If you're busy, you can still sign up for a class , get a recording, and watch it at a later time.

Most Classes are for mixed levels of experience

If you are a Gentle student, choose the Chair Yoga or a Restorative Class

If you're new to yoga, choose the Dynamic 1 Classes

If you're taking classes online, have a yoga mat, 2 blankets, a long belt, and 2 yoga blocks (can be substituted with rolls of TP)
If you're taking a Restorative Class, have 3 to 4 blankets and a bolster (or a pillow and a bath towel).

Come with an open mind and spirit. Let your body be your guide,

finding your happy balance and happy edge always with a smile!!
The Joy of Movement with Yogi Zain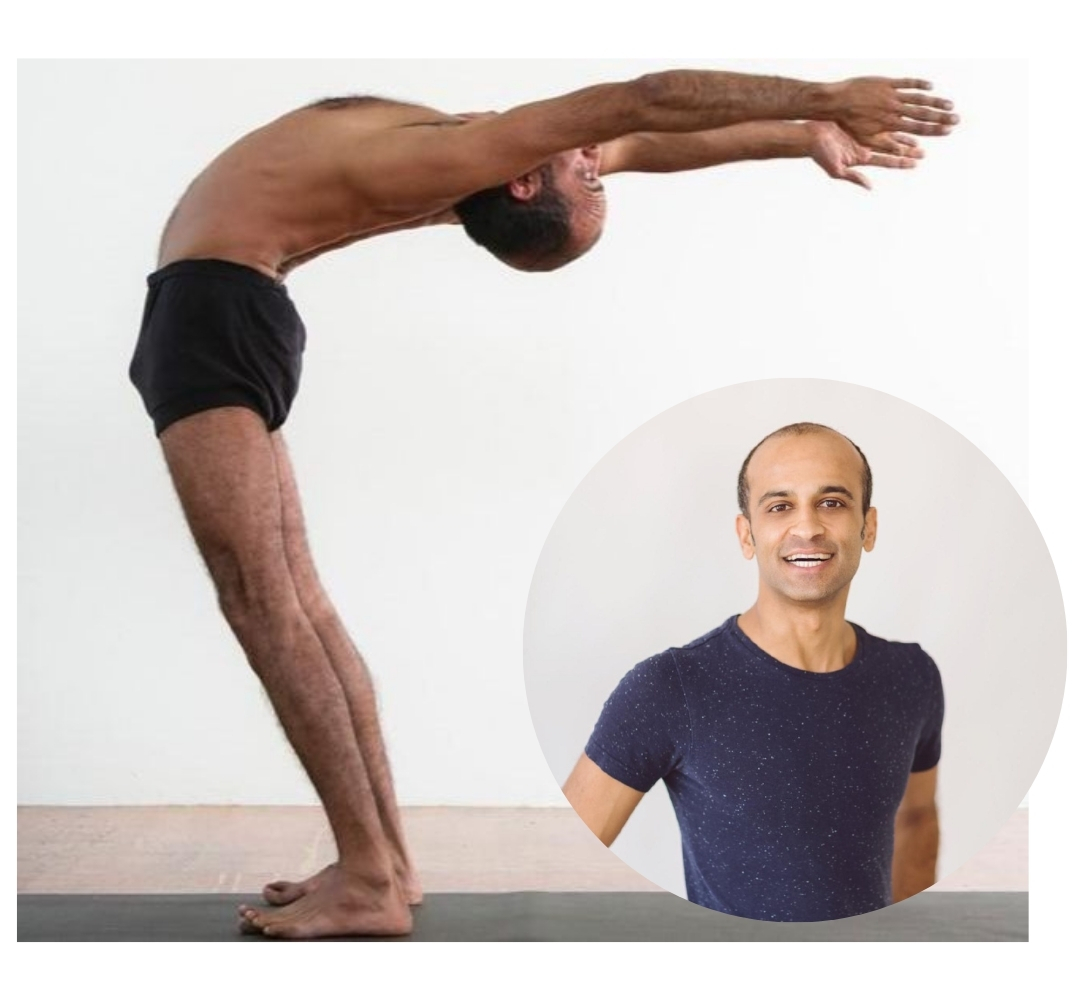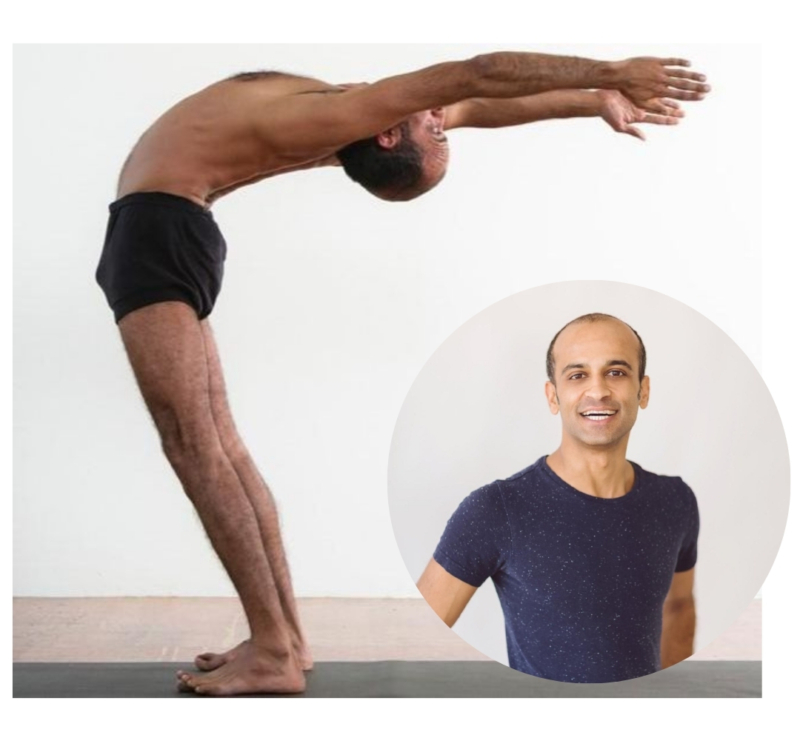 Zain is returning to Yoga Northwest to inspire us with fresh and creative ways of practicing our classical postures with his wonderful, adventurous and caring spirit.
Morning session: "Finding Delight In Flight"
The joy of jumping and the courage in arm balancing. A dynamic 2.5 hour class with Yogi Zain exploring ways to make jumping fun and accessible. Focus on wrists, arms, shoulders to build strength and stamina for arm balance poses. Come with an open mind to play with asana and movement in new and interesting ways. Expect to have your energy high and spirits uplifted by the end of this class.
Afternoon session: "Well Rounded and Grounded"
A floor based practice using minimal props. Focus on your inner experience as you move and expand your internal awareness. Explore asanas in supine, prone and seated positions. Invite movements for the sake of movement. A restorative tempo with a focus on hip openers and twists.
Pre-requisites: All dynamic yoga students welcome with one year minimum experience without acute injuries. Students from other methods of yoga are also welcomed. Zain loves all Students of Yoga!
Pre-Covid, Yogi Zain spent most of his year travelling around the world teaching workshops and sharing his love of yoga with people in Brazil, Chile, Costa Rica, Jakarta and China. But now he is reaching his students from around the world via Zoom! For many years Zain taught at the Iyengar Yoga Institute in San Francisco and at the San Quentin Prison. He's also an instagram star- creating shortform videos to illustrate his playful ideas about Iyengar Yoga!
December 4th Workshop CANCELLED
POSTPONED UNTIL SPRING 2022
Fee $75, Members $65;

Morning only $45, Afternoon only $35
(Includes Recordings Available for One Month)