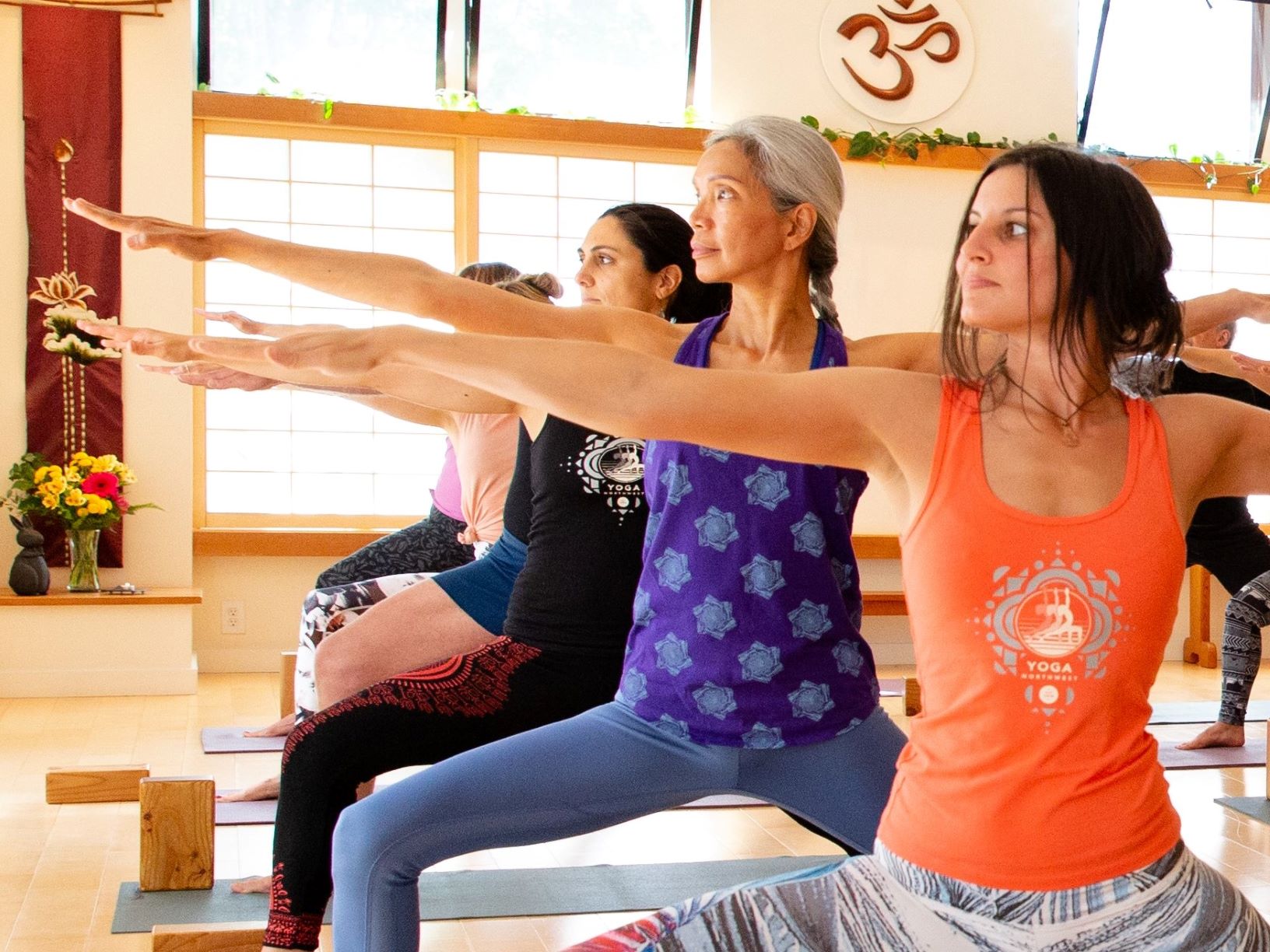 Dynamic I is for students who are new to yoga, or are new to Iyengar Yoga, with a balanced focus on strength flexibility and relaxation, with a special emphasis on postural alignment, body awareness, and mindful breathing.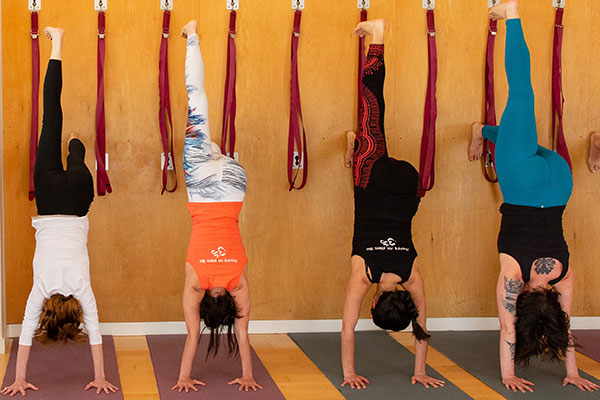 Dynamic I/II is for students, who have a minimum of 6 months experience of Iyengar Yoga, or for students from other schools of yoga with a strong practice . The focus of this class is to build deeper strength, stamina and flexibility and to learn to practice shoulder balance, the Mother of all yoga poses!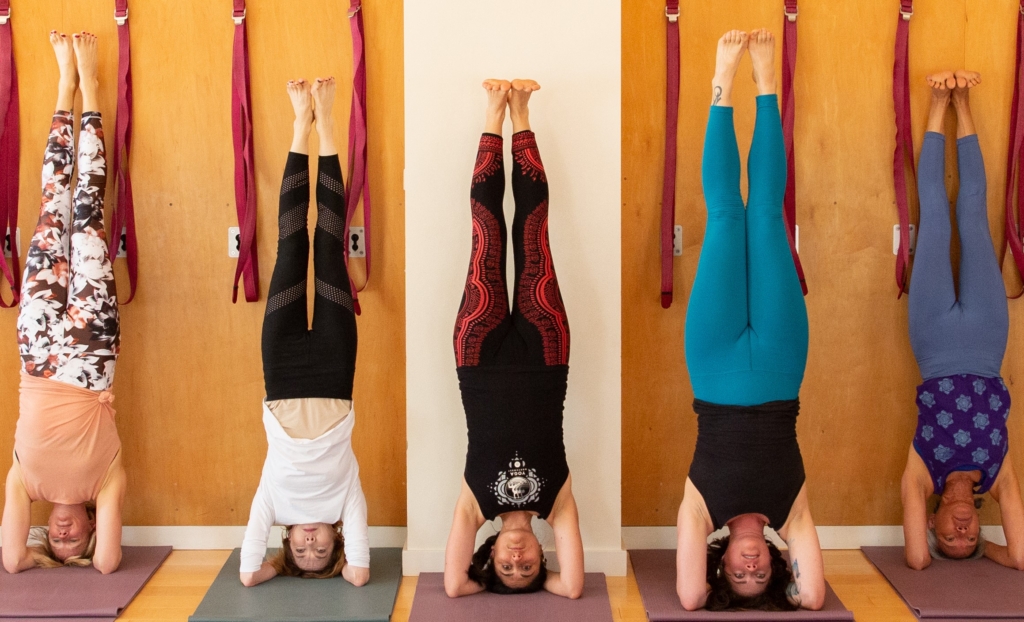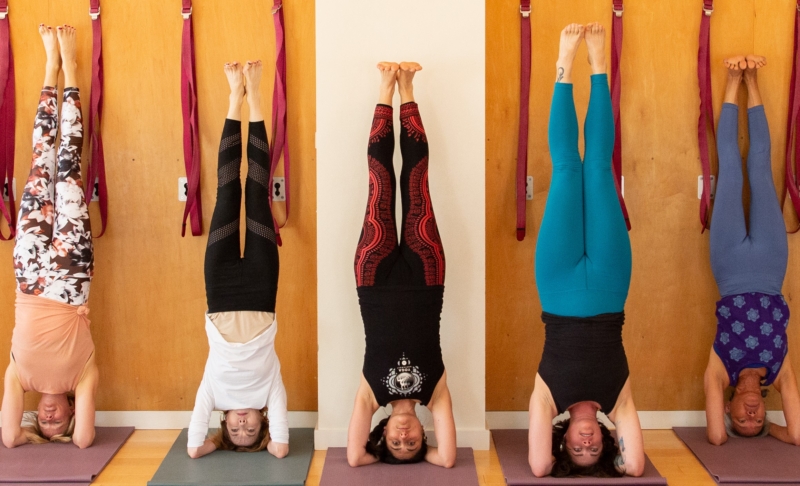 Dynamic II/III is for students with a minimum of 1 year of continuous Iyengar yoga practices, can do head balance and shoulder balance for 5 minutes each, can do Urdhva Dhanurasana with arms straight and are ready for more adventure: externally and internally! The focus of this class is to explore deeper back bends, twists, and forward bends, learn to practice head balance, and handstand with a wall!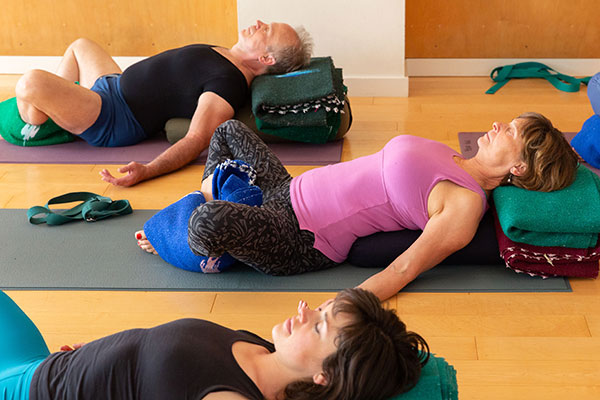 Restorative Yoga is for all students of yoga with a minimum of 3 months experience. This class will focus on supported and soothing yoga poses together with mindful breathing exercises that will release stress and tension, strengthen the immune system, bring mental focus, help you sleep better, and give you an inner peaceful and blissful experience.
Props needed: Yoga Mat, Two to Three Blankets, Belt, Bolster (or a big pillow rolled up in a bath towel) and chair. Optional: 2 Yoga Blocks