Iyengar Yoga is truly for every BODY! At Yoga Northwest we love all ages, body types, levels of fitness, strength and flexibility! And we will meet you where you are at right now.
Experienced Teachers
When you take a class from a Certified Iyengar Yoga Instructor, you are in the guidance of the most highly trained and certified yoga teachers in the world, who have had 1000's of hours of training, and have taken challenging tests to ensure a high-quality proficiency in the Art of Teaching Yoga.
Alignment Based Instruction
Our instructors will teach you how to align your body mindfully with clear instructions and demonstrations, to ensure a balanced muscular support to your back, neck, knees and shoulders to help heal any strain and injuries, but also prevent future problems to occur. This focus on alignment will also teach you how to perform sports and daily activities with a more balanced posture and body mechanics, to avoid wear and tear and bring more ease and grace to your preferred sports and life activities.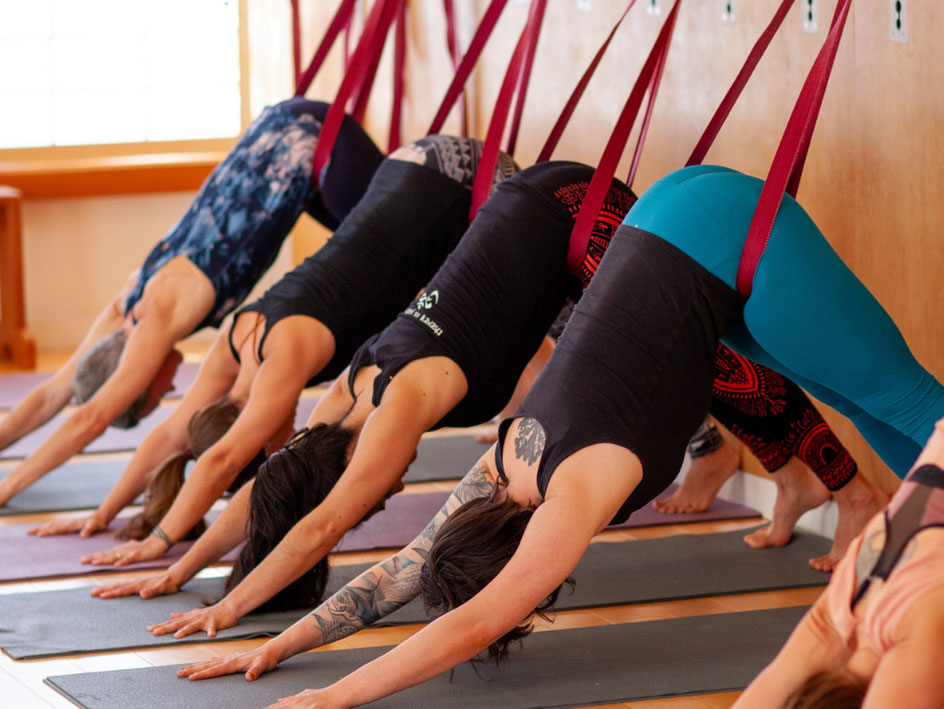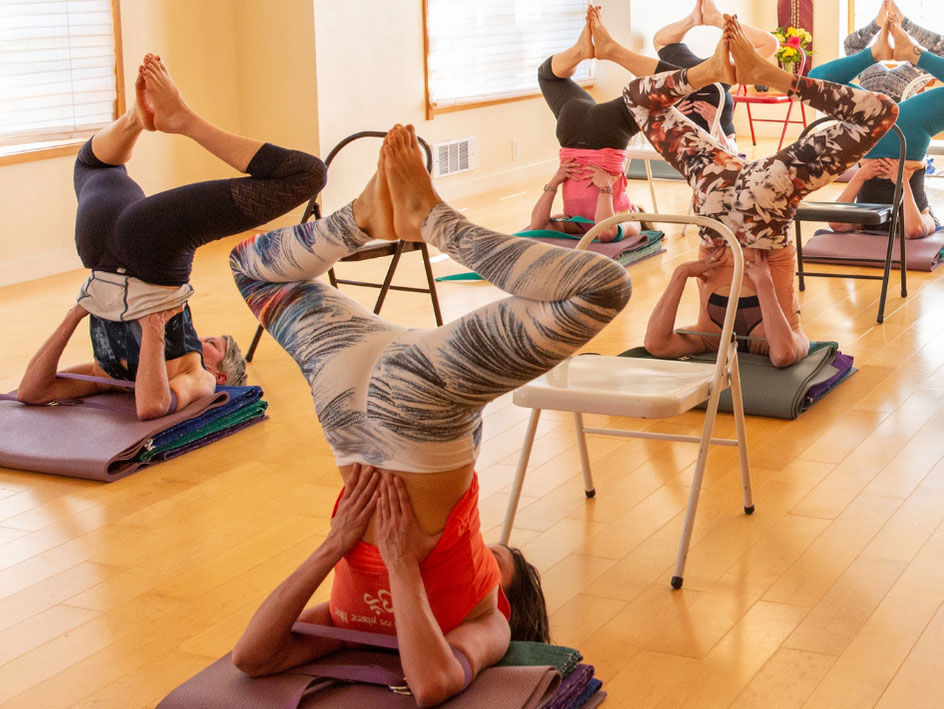 Props
To help students with different levels of strength, flexibility and fitness be able to experience all the wonderful benefits of yoga, we sometimes use blocks, belts, blankets, bolsters and chairs so everybody can be successful and perform the yoga postures with more ease and a smile on their face; each step on the way on the endless journey of yoga.
Mindful Breathing
In each yoga pose we integrate mindful breath awareness to help release deep tensions, awaken hidden resources of energy, create mental focus and help you come in contact with an inner peaceful center. In Iyengar Yoga we also help inspire you how to bring this breath awareness into your daily life to release stress and anxiety, create a presence of mind and a more joyous living, moment by moment.
Philosophical Inspiration
At Yoga Northwest most of our teachers will start each class with a few minutes of inspiration from the classical yoga texts. The Philosophy is gracefully woven into the postures to give a heart and a soul to the practice of yoga.
The Yogic threads of wisdom, like compassion, courage, care, honesty, integrity, confidence, contentment and gratitude are qualities that will enhance your yoga practice with more depth on your mat, but will also enhance all your relationships with greater balance and harmony, with yourself, with others and with all of nature.
Welcome to Iyengar Yoga! To an endless journey of discovery into Body awareness, Self-awareness and Life-awareness; discovering inner resources of wisdom, courage and confidence towards a new life of fulfillment with an open heart and a joyous spirit!